Water Damage Restoration Colorado Springs Near Me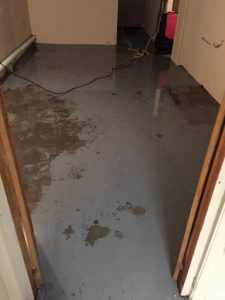 Knowing the phone number of an experienced water damage restoration company is absolutely essential for the commercial and residential property owners of Colorado Springs. During the frigid winter months, it can snow a lot, threatening your home or office building with indoor water damage.
Thankfully, the expert technicians at 911 Restoration of Colorado Springs are here to help! We utilize the latest drying technology to completely dry and dehumidify your home. Our fully licensed, bonded, and insured team provides free visual inspections to the property owners of our community. After we thoroughly inspect your building, we'll get right to work.
Best of all, our compassionate technicians truly care. We understand the stress of the situation and will offer support and guidance during this difficult time.
Whether the flood was caused by a pipe burst, an overflowing toilet, or sewage backup cleanup near me, 911 Restoration of Colorado Springs can help! We're available 24/7/365 and have a swift 45-minute response time. It doesn't matter if it's night or day. We'll be at your door immediately to restore your home.
When you partner with 911 Restoration of Colorado Springs, you'll enjoy:
Emergency storm repairs

Burst pipe emergencies

Emergency boarding up

A free insurance consultation

Complete water extraction

Emergency pack-out and storage services

A team of highly skilled professionals provides you with peace of mind after a certified disaster restoration

And a Fresh Start!
Have water woes? Call 911 Restoration of Colorado Springs now. We'll be there soon.
Know the Signs of Water Damage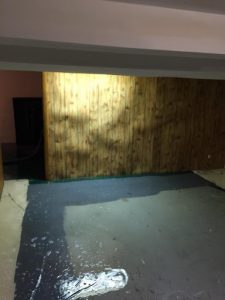 Water damage is a huge hazard and can happen anytime, anywhere. Both new and older buildings can be affected. But did you know that there are steps you can take right now to drastically reduce your risk of water damage?
The first step is knowing what signs to spot. Some signs that your house or school needs water damage restoration can include:
Dark or wet spots

Bubbling, flaking, or cracking walls

Sounds of running water

A sudden increase in your utility bill

A musty, moldy smell
If you have recently noticed any of these red flags, it's essential to call 911 Restoration now. Water can quickly find its way under your floors and behind your walls. Stagnant water will encourage the growth of mold, which creates an even worse problem. Thankfully, the IICRC certified crew at 911 Restoration is also equipped to provide you with top-notch mold 911.
Need immediate water damage restoration services? Call 911 Restoration of Colorado Springs. Your Fresh Start is right around the corner.
How to Prevent Water Damage
Here at 911 Restoration of Colorado Springs, our customers always ask us how they can decrease their chances of indoor flooding. Some steps you can take to protect your home from water damage include:
Disconnecting the hoses from your faucets

Thoroughly cleaning your downspouts and gutters

Keeping your pipes in peak condition

Maintaining tree roots in your yard

Maintaining appliances

Fixing faulty pipes promptly

Never pour grease or food particles down your kitchen sink drain

Routinely checking your water pressure
With these simple precautions, you can protect your commercial or residential property from the risk of indoor flooding. In the event that a flood does occur, have 911 Restoration's phone number on speed dial. We are available around the clock and can be at your door within the hour.
Need immediate water damage restoration? Contact 911 Restoration of Colorado Springs now. We proudly service the communities of Black Forest, Briargate, Cimarron Hills, Colorado Springs, East Colorado Springs, Falcon, Fort Carson, Manitou Springs, Monument, Palmer Lake Southeast Colorado Springs, Statmoor, Woodmoor, and the U.S. Air Force Academy.