Water Damage Cimarron Hills
If cracks in your roof allow water to seep inside your home, you can call the water damage Cimarron Hills crew at 911 Restoration Colorado Springs anytime of the day.
You can count on us to thoroughly remediate the damage done by the moisture, because we have many years of experience that has given us the skills to mitigate all circumstances, such as:
Water heater explosions

Fire sprinkler malfunctions

Water line leaks

Toilet overflow

Pipe burst

Washer leaks

Ruptured hoses

Mold removal

Black water sanitization

Home floods
We stay available 24/7/365, allowing service agents to get water damage Cimarron Hills unit to your household within 45 minutes around the clock.
Our IICRC certified operation wants to make you feel assured that your home is going to get back to the condition that you know and love once we arrive on the scene.
Call our licensed, bonded and insured workers the moment you notice leakage into your property and we will provide you with same day services today!
We Can Easily Fix Your Leaking Roof
If you have any cracks, loose shingles, clogged gutters or faulty downspouts, a rain storm will usually expose those imperfections. Unfortunately, this is the most inopportune time to fix a roof leak, but our water damage Cimarron Hills professionals are trained to help you in literally any situation.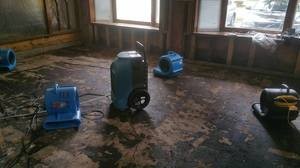 Even if it pouring rain, you can contact our offices and we will get teams to your home equipped with the proper gear to immediately get to work patching the leak and extracting water from your property.
The faster we get the work done, the less chance the invading moisture has at causing permanent damage, such as structural issues and mold growth.
Fungus can grow surprisingly fast, sprouting in a mere 24 hours under the right conditions. We want to prevent an infestation, so we make sure to get your home moisture free before we leave.
Call our water damage Cimarron Hills staff as soon as you see water dripping into your living space, and we will start the renovations process today with a free home inspection.
Our Leak Repair Pros Will Help You Out Of Any Situation
In order to calm your nerves and reassure you that everything is going to be ok, our water damage Cimarron Hills techs offer around the clock customer service.

We understand that when you find your self in the midst of a leak or a flood you may feel pretty overwhelmed.
Your wellbeing is the most important thing to us, so we make sure to stay accessible to you at all times.
We can assist you with the entire renovations process, including filing your insurance claim for you.
Our water damage Cimarron Hills experts at 911 Restoration of Colorado Springs want to get you affordable services and keep your out of pocket expenses low, so call us today!