Water Damage Restoration Colorado Springs Near Me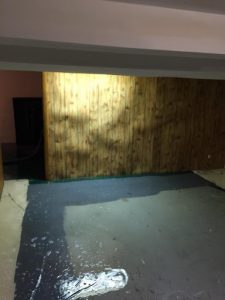 A beautiful community situated at the foot of the Rocky Mountains, Colorado Springs is an idyllic place for commercial and residential property owners to call home.  Comparatively, the homes and retail stores of Colorado Springs are not immune from disaster. Thankfully, 911 Restoration of Colorado Springs is the company to trust when you need immediate water damage Colorado services.
We are a local franchise that is part of a nationwide network. Our fully licensed, insured, and bonded team of technicians is able to assist you at any time of the day or night. Whether it's 3pm or 3am, our crew will be at your doorstep within just 45 minutes of your first phone call to our offices. Upon arrival, 911 Restoration of Colorado Springs will conduct a free visual inspection for the property owner and promptly get to work.
We specialize in water damage restoration, mold remediation, fire damage restoration, sanitization services, sewage backup cleanup, and all types of other disasters.
Service area map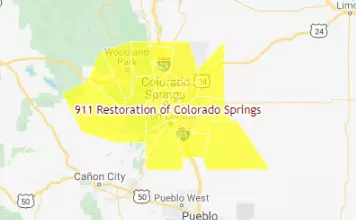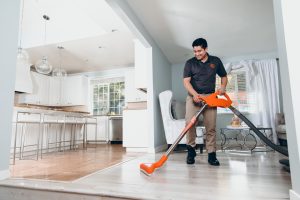 Weather Alert: If you are experiencing ice damage, frozen pipes, or severe weather, call us today for emergency assistance! 
911 Restoration in Colorado Springs
An indoor flood is one kind of disaster that can severely ruin your possessions and property. Consequently, if your home or school has recently experienced a flooded basement, leaking roof, pipe burst, toilet overflow, or sewer spillage, call 911 Restoration of Colorado Springs now. It's imperative to never wait when water damage strikes.
At 911 Restoration of Colorado Springs, we offer a Fresh Start with our comprehensive selection of property damage restoration services, including but not limited to:
Leak detection and repairs

A free insurance consultation

Complete water extraction, drying, and dehumidifying

Testing and evaluating structural damage

Emergency water extraction

Emergency pack-out and storage services

And so much more!
Whether you're a Colorado Springs homeowner or business owner, 911 Restoration of Colorado Springs is your Fresh Start! We'll communicate with you throughout the entire process, help answer questions related to insurance, and restore your property to its pre-damaged condition. One of our IICRC-certified teams is dispatched within 45 minutes of your call! Contact us today, and one of our friendly representatives will assist you in finding the nearest Colorado Springs location.
Sherry M.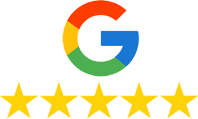 "I would give them 6 stars if I could. I had to deal with a flood in my business, an absolute nightmare for every business owner. [911 Restoration] came right away, and they are so professional and efficient. Even after everything was done they followed up and made sure everything was back to normal. A+ customer service. Thank you!"
Complete Mold Removal Services in Colorado Springs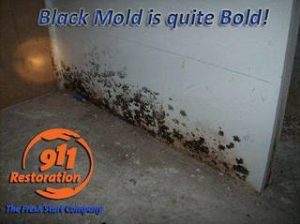 Wherever there's an indoor flood, there's probably mold. This unwanted intruder loves dark, damp environments. If there is excess moisture inside your residential or commercial property, you might also have a mold infestation.  
Mold can reveal itself in a number of different ways, including:
A musty smell

Bubbling wall surfaces or peeling wallpaper

Brown, green, black, or yellow stains on your floor or ceiling

Sudden asthma or allergy attacks
If you think you have mold, contact the mold removal pros at 911 Restoration of Colorado Springs right away. While mold is helpful outdoors, it can be downright destructive to your home. Furthermore, mold will eat away at any surface it grows on, including wood, plastic, fabrics, and even glass. This can quickly put your house in jeopardy.
Moreover, mold can be harmful to your health. Young kids and the elderly are particularly prone to mold-related health problems. Mold can cause coughing, sneezing, wheezing, upper respiratory infections, breathing difficulties, and more.
If you are experiencing sudden health issues, call 911 Restoration of Colorado Springs now. Please do not waste any time. It's essential to keep you and your loved ones safe.
We are an IICRC certified company that offers complete mold decontamination, professional mold 911 and sampling, third-party laboratory mold testing, and complete structural drying and dehumidifying.
When mold takes up residency in your home, call 911 Restoration to kick it to the curb. We're available around the clock to keep you and your family safe.
Fire Damage Restoration for the Communities of Colorado Springs
911 Restoration of Colorado Springs is here to keep our communities safe. If a fire has struck your apartment complex or office building, call our fire damage Colorado Springs crew now.
After the firefighters have put the flames out, we'll get to work. Our smoke removal technicians will provide you with a free fire damage assessment, as well as a free insurance consultation. 911 Restoration of Colorado Springs is proud to offer compassionate services to the residents of Black Forest, Briargate, Cimarron Hills, Colorado Springs, East Colorado Springs, Falcon, Fort Carson, Manitou Springs, Monument, Palmer Lake Southeast Colorado Springs, Statmoor, Woodmoor, and the U.S. Air Force Academy.
We love our neighbors and that's why we're available 24/7 to help. If you need complete smoke, soot, and ash removal or the packing out and storing of undamaged belongings after a fire, call 911 Restoration of Colorado Springs now.
Safe and Secure Sanitization Services
The team of 911 Restoration of Colorado Springs also provides residential and commercial property owners with sanitization services! We are specially trained to adhere to the strict protocols set forth by the CDC and EPA to protect you against the spread of diseases like the coronavirus.
To stay healthy, it's critical to deep clean and disinfect your home.  911 Restoration uses child-safe and pet-safe all-natural cleaning products to efficiently sanitize your home while keeping everyone safe and secure.
Enjoy the peace of mind of a fresh home and a Fresh Start. Call 911 Restoration of Colorado Springs today.
Sewage Backup Cleanup Services
Do you have disgusting septic water in your basement? Call the sewage backup cleanup near me team at 911 Restoration of Colorado Springs now! Dirty sewer water can also be dangerous. We have the equipment and experience to safely remove all black water from your property.
Whatever type of disaster struck your home or retail store, 911 Restoration of Colorado Springs can help. We're available night or day to offer support and sympathy. To get your property back on track, call us now.
Serving the communities of Black Forest, Briargate, Cimarron Hills, Colorado Springs, East, Colorado Springs, Falcon, Florissant, Fountain, Fort Carson, Manitou Springs, Monument, Palmer Lake, Southeast Colorado Springs, Stratmoor, Woodmoor and surrounding areas.