Sewage Backup Cleanup Colorado Springs Near Me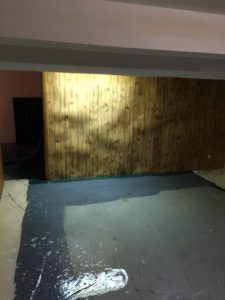 One of the most disgusting, and dangerous, certified disaster restoration a property owner can face is a sewage backup. Whether your toilet overflowed or your septic tank stopped working, dirty septic water can make your home uninhabitable. Septic water, also known as black water, can be infested with all kinds of bacteria and viruses, including E. coli, typhoid fever, cholera, shigellosis, and more.
If your commercial or residential building has experienced a septic backup, call the septic backup cleanup crew at 911 Restoration of Colorado Springs right away. If you wait to call, you could be putting your health in harm's way.
911 Restoration of Colorado Springs has an IICRC certified team of experts who are standing by right now to help you out. Our services are available 24/7/365. Whether it's day or night, our fully licensed, bonded, and insured staff will offer you immediate assistance. Our technicians will be at your door within just 45 minutes to help solve your septic system problems.
When you call 911 Restoration, you'll get:
A free visual inspection for property owners only

A free insurance consultation

Complete water extraction, drying, and dehumidifying

Testing and evaluating structural damage

Complete sewage backup cleanup

A local company that truly cares

Your Fresh Start
In order to guarantee your home is safe and sanitized, contact 911 Restoration of Colorado Springs now. We're here to help.
How to Avoid Septic Backups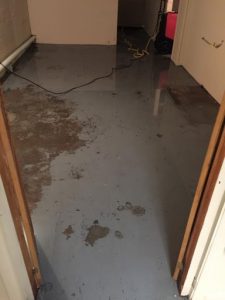 Here at 911 Restoration, we often hear our customers asking how they can prevent a septic backup from happening in their house or school. We recommend five simple tips to drastically decrease your risk of experiencing a septic backup. These tips include:
Be mindful about what you flush: Only flush toilet paper down the toilet. Never flush feminine hygiene products, diapers, make-up wipes, or paper towels down the toilet.

Pay attention to your kitchen sink: It can be easy to accidentally let grease, fat, and food waste slip down your kitchen sink drain. But the consequences can be dire. Always pay attention to what's going down the drain. Catch loose food scraps with the strainer and throw them in the garbage, not your septic tank.

Go easy with the laundry: Your septic system can only take so much. If you're doing a load of laundry, ensure nobody else in the house is taking a shower.

Trim your trees: Thick tree roots can grow along and into your septic pipes and damage them. Routinely trim back your trees to avoid this potential problem.

Know who to call: If a septic backup does occur, it's essential to know who to call. Have 911 Restoration of Colorado Springs's number saved in your phone.
For fast, efficient septic backup cleanup services, call us today.
Supportive and Sympathetic Sewage Backup Cleanup Services Near You
Not only is 911 Restoration of Colorado Springs efficient, but we're also supportive and empathetic to your needs and feelings. A septic backup can be a stressful situation. That's why we're here to help!
Recently, a local homeowner called us because his septic tank overflowed. His basement was flooded with contaminated black 911 water restoration. 911 Restoration quickly rushed to the scene, provided the property owners with a free visual inspection, and then got right to work.
We removed every drop of septic water from his basement. Our pros also supported the homeowner during this tough time. He was astounded at our prompt arrival time, top-notch services, and compassionate and caring nature.
If you need septic backup cleanup services now, call 911 Restoration of Colorado Springs. We proudly serve the residents of Black Forest, Briargate, Cimarron Hills, Colorado Springs, East Colorado Springs, Falcon, Fort Carson, Manitou Springs, Monument, Palmer Lake Southeast Colorado Springs, Statmoor, Woodmoor, and the U.S. Air Force Academy.
Serving the communities of Black Forest, Briargate, Cimarron Hills, Colorado Springs, East, Colorado Springs, Falcon, Florissant, Fountain, Fort Carson, Manitou Springs, Monument, Palmer Lake, Southeast Colorado Springs, Stratmoor, Woodmoor and surrounding areas.