Sanitization Services in Colorado Springs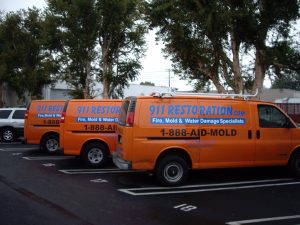 911 Restoration Colorado Springs provides thorough and reliable sanitization and disinfection solutions for your residential and commercial properties. Our sanitization experts are certified by the Institute of Inspection, Cleaning, and Restoration (IICR) and the Environmental Protection Agency (EPA). We clean, sanitize, and disinfect your property in accordance with current Centers for Disease Control and Prevention (CDC) protocols. 
Today more than ever, your commercial or residential property must be kept clean and sanitized to reduce the spread of Covid-19 and other harmful pathogens. Our deep cleaning and disinfection services help protect your loved ones, employees, and customers using powerful but safe microbial products. 
We are a locally owned and operated business backed with the strength of a nationwide restoration leader with over 35 years of experience. 911 Restoration Colorado Springs is available 24-hours, with same-day service and a 45-minute arrival time. 
Everyone wants normal life to resume as soon as possible in Colorado Springs and throughout the area. Our licensed, bonded, and insured sanitization and disinfection experts help bring our community together safely. 
In addition to our expert sanitizing solutions for homes and businesses, we also offer 911 water restoration, mold removal Colorado, and fire water and mold restoration services cleanup. We accept all insurance and offer the convenience of direct billing. For a free visual inspection for property owners only, call 911 Restoration Colorado Springs.
Get a Fresh Start for Your Property 
911 Restoration Colorado Springs offers customized sanitization and deep cleaning solutions. Whether you want a one-time deep clean or ongoing service, our certified professionals use science-based methods to reduce the risk of contamination or infection from biological hazards, including the coronavirus. 
As the Fresh Start company, we know how important it is for your commercial or residential property to not only look clean but to be as clean and sanitized as possible. Our sanitization professionals clean surfaces and areas of your office, home, or store. We even use air filters to remove harmful contaminants and odors so your property looks, feels, and smells clean and fresh. 
Our sanitization professionals clean and disinfect:
Doors and windows, including knobs, handles, and locks

High-traffic areas such as entranceways and bathrooms

Countertops and other built-in surfaces

Floors

Carpeting

Ceiling fans

Light fixtures 

Vents and air returns

And more
911 Restoration Colorado Springs has the specialized experience, training, and equipment to make your property as clean and safe as possible. Our call center is open around the clock, so contact us today to make an appointment for sanitization and disinfection of your home or business. 
Make Your Property Fresh and Inviting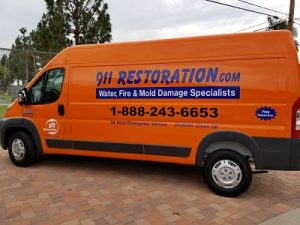 When it's time to re-open your doors, make sure that your home or business is as fresh and inviting as possible. Our professional sanitization and deep cleaning service is a great way to start. We'll show you how to maintain a cleaner, safer environment to reduce the risk of transmitting coronavirus and other infectious diseases. 
Here are simple cleaning and sanitization tips from 911 Restoration Colorado Springs that help you keep that Fresh Start advantage in your home or office:
Clean high-touch surfaces regularly and after you have guests or visitors. High-touch surfaces include doorknobs, light switches, sink and toilet fixtures, countertops, tables, and handles.

Use a disinfectant after cleaning high-touch surfaces for optimal cleanliness and safety.

Clean other surfaces as needed or when visibly dirty. 

Clean with products suitable for each surface, and follow the directions on the label. 

Improve air quality with ceiling fans, exhaust fans, or open windows, weather permitting. 

Change your air filter in your HVAC regularly. 

Deep clean your property if someone tests positive or is exposed to someone with Covid-19 or another infectious disease.
911 Restoration Colorado Springs is dedicated to the health and safety of our customers. Our deep cleaning services are ideal for homes, offices, retail stores, industrial and commercial facilities, and public buildings. When you want your property to feel, look, smell, and be as clean as possible, call our caring and dependable team of sanitization specialists.