Fire Damage Restoration in Colorado Springs
Fire creates tremendous damage to your residential or commercial property. At 911 Restoration, we understand how disturbing it is to experience the devastation of a fire to your home or business. After the firefighters finish, it's time to call your local fire restoration contractor.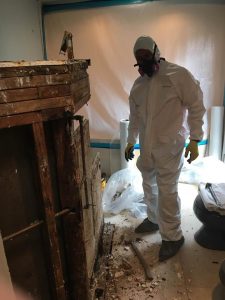 911 Restoration Colorado Springs is a locally owned and operated business, with teams of licensed, bonded, and insured fire damage professionals. We are backed by the strength of a national leader in property restoration with over 35 years of experience. No fire cleanup job is too small or too big for us to handle. 
Our fire cleanup crews are licensed, bonded, and insured. Each team member is Institute of Inspection Cleaning and Restoration Certification (IICRC) certified. All you need to do is call 24/7/365 for same-day service and a 45-minute arrival time. We are the Fresh Start restoration company that works tirelessly to restore your residential or commercial property to better than new condition.
Your safety is our priority. Depending on the extent and severity of the fire, you might have to vacate your property. Rest assured that our fire damage restoration company takes care of every detail, from a free written estimate to filing your claim with your property insurance carrier. 
Call 911 Restoration Colorado Springs for fire and smoke damage cleanup. 
We Remove Ash, Soot, and Smoky Odors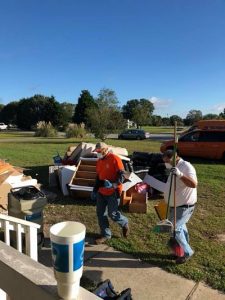 Fires leave behind two nasty elements: ash and soot. Materials burn at different temperatures, so some objects completely dissolve in the blaze while others melt but do not fully burn. Ash is a fine, powdery material that remains after flammable items burn completely away. Ash is what causes discoloration and odor to linger. Soot is an oily, acidic substance from melting material. If untreated, ash and soot spread to other parts of your building. The sooner you call for fire and smoke cleanup, the faster we begin the process of cleaning, disinfecting, and replacing damaged items. 
Our fire and smoke damage staff have protective gear, including hazmat suits and ventilators. However, breathing ash and soot without protection is dangerous. Very young children, older individuals, and people with breathing problems or compromised immune systems are extremely vulnerable to airborne contaminants from ash and soot. Clearing away fire and smoke debris is best left to the professionals at 911 Restoration Colorado Springs. 
Our fire damage cleanup team removes all traces of soot and ash, including their unpleasant and unhealthy odor. The secret to cleaning and deodorizing your property is soda blasting. We use commercial grade sodium bicarbonate (otherwise known as baking soda) to clean surfaces, furniture, and even dishes. 911 Restoration Colorado Springs permanently removes odors so that no one could ever guess that your property was fire or smoke damaged. In fact, our Fresh Start team restores your property to better than new conditions. 
We use other safe but effective cleaning materials in addition to sodium bicarbonate. Our fire and smoke restoration professionals are certified by the Environmental Protection Agency (EPA) to give you peace of mind that we clean and restore in accordance with strict governmental standards.
Our Customer-Centered Services Make Your Life Easier
We understand the psychological and physical stress on you after fire sweeps through your commercial or residential property. Our goal is to make your life as easy as possible, with customer-centered services that include:
Free fire damage assessment

Same day, 45-minute arrival

Direct insurance billing and free insurance consultation

Emergency pack out and storage

Emergency boarding

Inventory of lost or damaged items

Clothing restoration 

Packing out and storing undamaged belongings
You have enough to worry about after a fire damages your residential or commercial property. Let 911 Restoration Colorado Springs remove the burden of cleaning, repairing, and rejuvenating your home or business. 
Call 911 Restoration Colorado Springs anytime for our expert fire and smoke damage removal service. We look forward to giving your property the Fresh Start it deserves.