Fire Damage Restoration Colorado Springs
911 Restoration Colorado Springs has an IICRC certified team that can handle water damage restoration from any accidents, including fire disasters.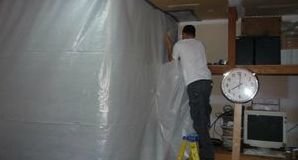 The fire damage Colorado Springs team at 911 Restoration is available 24/7/365, meaning that come holidays or workdays, we can be there for you, fast.
We don't just boast speed, we guarantee it with a response time of within 45 minutes response time.
After a fire disaster, what customers need the most is a fresh start. We are here to tell you that it is going to get better.
After calling us, we will take on your burdens for you. We draft detailed plans, and are transparent with you every step of the way.
Tomorrow does not need to be as it was yesterday, and we promise that everything moving forward is going to be fresh. Call 911 Restoration if you need fast, professional, and affordable fire damage restoration Colorado Springs services.
When the Fire Weans, Water and Smoke Remains
Firefighters fight fire with water, and long after the last embers cease to be, soot, ash, water, and smoke remain. Charred walls and smoky smells are unsightly and unbearable, but know that everything will get better when you're with us.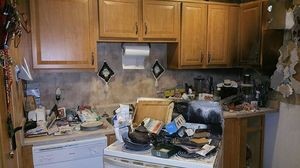 Smoke and ash can bury themselves into the pores of your home. Fortunately, our staff is trained in the use of sanitation techniques that keep the home healthy.
Leftovers of fires can cause off colors and corrosion to home structures. That is why when we show up, we immediately begin treating afflicted areas with solutions that remove ash and deodorize surfaces.
This saves replacement costs by a wide margin because items such as glass windows, drywall, and floor materials—that weren't affected by the fire—can be saved before ash eats away at them.
Our fire damage Colorado Springs technicians are capable of handling the water. Dryers, blowers, pumps, and vacuums are all tools we come with, so you know we are prepared.
Drying the house out is time sensitive, as the longer water damage is allowed to exist the more restoration efforts are going to be needed.
The technicians we employee can keep costs from skyrocketing by acutely assessing structural damage. It is important to us that you receive transparency as to avoid inflated prices.
That is why, after a firefight, you should call us for a speedy recovery.
Beyond Home Repair: Insurance Navigators
The fresh start is all about putting your worries to an end from start to finish. The second most stressful thing behind a disaster is the insurance paperwork that comes with it.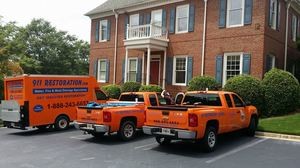 Insurance adjusters make filing claims cumbersome because they aim to pay the lowest amount, so any errors made in the filing process means they save money.
When you call us, we will file the claim for you. 911 Restoration Colorado Springs is all about saving you money.
We do that by documenting the restoration process from when we get there, to when the work is done.
This means that the insurance companies are on the hook for everything that you are entitled to.
Fire damage is covered by homeowners insurance, so do not let them low ball you. By calling our fire and smoke damage restoration Colorado Springs team with 911 Restoration Colorado Springs, you know that you will be in great hands that make you a top priority.