Beware of Fraudsters Posing as Reliable Restoration Companies!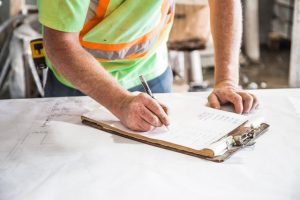 Whether you're dealing with water, smoke and soot damage, or the consequences of a natural disaster, property damage of any type can feel stressful. You're desperate to repair your home and make it habitable again. It's essential to take necessary measures to contact reliable restoration companies for consultation.
Rushed decisions can result in bad hiring choices during testing times. That's because your vulnerable state can attract the attention of fraudulent contractors interested in making a quick buck through exploitation. These companies will charm you with their excellent behavior and lofty solutions while worrying you about hidden costs.
Most of the time, dealing with incompetent home restoration services means contacting another expert to fix the costly damages done by the imposter.
911 Restoration of Colorado Springs provides the following guide to streamline your hiring choices. This way, you can learn how to identify and steer clear of fraudulent schemes.
The Dos and Don'ts of Hiring Reliable Restoration Companies
Many fraudsters come knocking at the door using convincing ruses. They might say they noticed your roof leak, would offer special discount deals, or any other seasonal solution that can convince you to hire them. Once they have entered your home, they won't ever leave.
They will keep draining your resources by pointing out new made-up problems with the property or fixing things inefficiently to ensure their inevitable return.
Here's a list of dos and don'ts that help you break away from this vicious cycle:
The Dos: Things You Must Not Forget
Always ask for client references. Discussing past customer history will give you an idea about their expertise. Use this question to learn more about their project portfolio and skills. It's also a surefire way to know if you are dealing with a legitimate business or note. Many fraudsters avoid answering these questions.
Check credibility by doing a detailed background check. You can do this by going through customer testimonials, contractor rating websites, and other official sources. Knowing about different client experiences can help you navigate through yours better.
Get everything in writing. Reliable restoration companies provide bids and contracts in writing. It gives homeowners the time to read through everything and ensure that the service policies align with their goals. Anyone unwilling to commit with a written contract might have an ulterior motive in mind.
Remember to read the fine print. Once you have received the contract, go over the terms and conditions carefully. You should have detailed information on project status, process, material costs, and timelines. Ask questions to clarify clauses before signing anything to prevent problems down the line.
Do look for insurance support options. While it isn't mandatory, many reliable restoration companies help you file a claim and get coverage. This can prove beneficial when you are dealing with severe property damages.
Besides this, never hesitate to file a complaint against shoddy business practices and poor customer services. If your home restoration expert tricks you by charging an ostentatious amount of money for minor damages, you have every right to take action. Report to authority sites such as the Better Business Bureau (BBB) to receive support.
The Don'ts: Avoid These Financing Mistakes
Never pay before you sign the contract. Having a receipt allows you to keep a check and balance to monitor the amount charged by home restoration services and additional fees. Therefore, it's crucial to get a formal invoice before the project begins.
Avoid paying in cash. As per the contract, it's always practical to have a paper trail (via checks and credit cards) to track your repair and restoration project. This makes it easier for you to file insurance claims in the future and also have proof of payment.
Don't pay a big safety deposit. Initial payments are the only ⅓ of the total estimate of the home restoration services. Anyone asking for a higher amount might cash in and dash without fulfilling their end of the bargain.
Be wary of cheap deals and low bids. Competitive pricing gives you the surety that your home restoration experts are following the best industry-approved practices. Having the lowest bid could mean that they are cutting corners elsewhere to entice you with a "special" offer. Ask how they provide their services at low rates.
Don't sign up for home-equity loans or reverse mortgages arranged by the contractor. These services might help you pay for your repairs, but you can't know what goes on behind doors. They might have another deal set to rip you off. Do your due diligence by seeking financing through credible channels.
In short, ensure that you are dealing with licensed practitioners with reliable work ethics for your home restoration services. Use our checklist to eliminate anyone suspicious.
Why Is the 911 Restoration of Colorado Springs Right for You?
911 Restoration of Colorado Springs has an extensive network covering many parts of the US, with branches in Canada. Years of service and exemplary customer support make us one of the most reliable restoration companies operating in your area.
We also promise to provide:
Free home inspections to create accurate cost estimates
A realistic timeline for each project
Licensed contractors with IICRC certification
Emergency disaster recovery services are available 24/7
Customized restoration plans to address individual needs
Cost-efficient solutions
Advanced remediation services with industrial-grade equipment
Insurance support
Apart from this, you can trust us to resolve problems big and small to shield your home from further damage.
The Bottom Line
Finding reliable restoration companies can be challenging when you are seeking their services for the first time. Use our checklist to minimize risks and keep troublesome contractors out of your lawn. Whenever you're seeking home restoration experts for assistance, consider credibility, contract practices, and customer care.
The three Cs will lead you to the best contractor for the job.
 Do you think 911 Restoration of Colorado Springs has what you need? Call (719) 419-9770 for support right away!