Mold Removal Monument
Once a fungus infestation has taken place in your property, you can simply call the mold removal Monument professionals at 911 Restoration of Colorado Springs and we will get your home cleaned up in no time.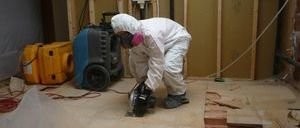 We act fast when we are called to remediate any type of mold issue, and encourage homeowners to contact us the moment they notice any sign of growth in their household.
Our mold removal Monument team is IICRC certified to provide you with comprehensive fungal eradication services, including:
Water damage restoration

Moisture extraction

Thorough drying techniques

Sanitization

Spore removal

Drywall replacement

Vapor Barriers

Air filters and purifiers

Mold testing

Cleanup services

Vacuuming
In order to give your home the best chances of a full recovery, we make it possible for you to reach out to use virtually anytime, staying available 24/7/365.
So, call our mold removal Monument staff right away and we will provide you with a free visual inspection as soon as we get on the scene.
We Are Experts In All Things Related To Mold, Fungus & Mildew
We understand the symbiotic relationship between mold and moisture, which is why we address both issue when we are called to a job.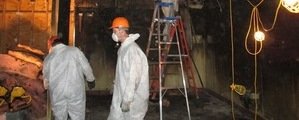 Usually, where there is stagnant water, an environment is created that makes it easy for mold to grow, and our mold removal Monument technicians know how to take care of both.
We find the source of the fungus growth we will use comprehensive techniques to thoroughly remove all traces of the substance from your household.
Our system includes repairing any water damage that is causing the mold to grow, making our mold removal Monument agents confident that when we finish the job there are no spores left over to cause future infestations. So, call us when you need efficient fungus cleanup, and will do whatever it takes to get your home completely sanitized again.
We Always Keep Our Customers Protected Against The Effects of Mold
Customer service is a very important part of the home restoration process, and with so many years of experience in the field, our mold removal Monument specialists know how overwhelming this can be for homeowners.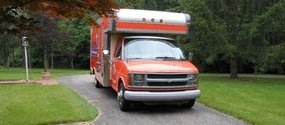 By providing you with excellent customer service we hope to make this process easy and streamlined for you, and we will stay available around the clock to answer any questions you may have.
Our mold removal Monument pros know that paying for the extensive cleanup can be very costly, which is something everyone thinks about as soon as its discovered that fungus is growing in their home.
We want homeowners to know that we will help you afford our services under all circumstances, even if  your homeowner's insurance does not cover mold.
Call our mold removal Monument crew at 911 Restoration of Colorado Springs today and we will do whatever we can to give you a fresh start.