Mold Removal Briargate
Nothing is more important than the health of your family, and the mold removal Briargate crew at 911 Restoration of Colorado Springs wants homeowners to know that we are available 24/7/365 to schedule an appointment for mold and fungus eradication.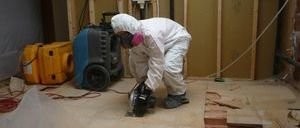 With so many years of experience in the field, we understand the effects that the substance may have on those inhaling its spores, which may include:
Headaches

Coughing

Wheezing

Sneezing

Itchy eyes

Skin rashes
Nothing is more important than maintaining a safe and healthy living environment for you and your family, and our mold removal Briargate unit wants you to call us if you ever have a feeling that mold may be in your home. We keep our offices open around the clock, with service agents standing by to answer any questions you may have concerning mold or water damage.
Most likely mold will grow after water has damaged your property, which is why our IICRC certified mold removal Briargate operation guarantees to be at your home as soon as they can to begin cleanup services.
Call us today and we will provide you with a free visual mold inspection, where we will check the premises thoroughly to make sure that we discover every trace of fungus on your property.
Understanding The Connection Between Mold And Water Damage
Our mold removal Briargate techs want you to be aware that mold needs moisture to grow, and water damage can occur within your home from many different reasons, which include rain storms, a ruptured washing machine hose, toilet overflow or faulty plumbing.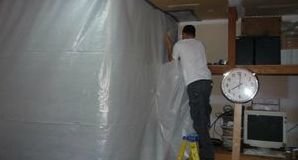 When mold is exposed to this moisture, it can then begin to expand, living best when it has access to organic materials such as wood, cotton, grease, food and dirt.
As it continues to grow it can cause these organic substances to deteriorate, because the substance uses the materials as a source of food. This is why mold puts the structure of your home at risk, because it can easily cause decomposition when left to infest the premises.
Call our mold removal Briargate experts as soon as you discover water damage in your home, and you will greatly reduce your chances if a full blown mold invasion.
Mold And Fungus Can Cause Serious Health Issues
If your home is affected by water damage and it causes mold, then there may be some negative effects that the exposure to those substances may have on your health.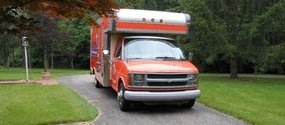 It is important that our mold removal Briargate professionals help you to understand that inhaling mold spores can cause some people to have an allergic reaction.
There presence can cause an onset of symptoms such as headaches, nausea, coughing, sneezing, dizziness, diarrhea, and difficulty breathing, which can eventually lead to asthma.
Our mold removal Briargate team has access to the top of the line equipment, as well as having many years of experience in the mold eradication industry, where we have seen all types of infestations.
Call us today, and let our mold removal Briargate staff at 911 Restoration of Colorado Springs restore your home back to the healthy environment you and your family deserve!